First day of Dance!
9/11/2023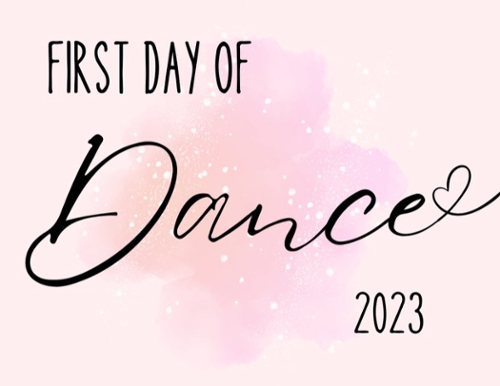 We are so excited for dance to start up again! Please make sure you read our welcome letter and please make sure to have waivers signed!
September tuition and Registration Fees are Due!
Door will open 15 mins before the first class stars. Please make sure to use the bathroom before entering and please remember only dancers on the dance floor.
Sat 2.5-3 year olds classes have been cancelled. We were unable to fill these classes with 5 or more dancers. If you have registered for these classes and have not recieved an email please reach out to Caitlin ASAP. We are asking folkss who registered for this class to join Monday or Thursday 3-4 year old class or even on Saturday. Whatever works best for you!
Please look over dance schedule and tuitions and if you have any questions please contact Caitlin
Thank you. We cant wait to see you all
Attached File:
Posted: to General News on Mon, Sep 11, 2023
Updated: Mon, Sep 11, 2023